ACT on board with straw ban, but disability advocates are worried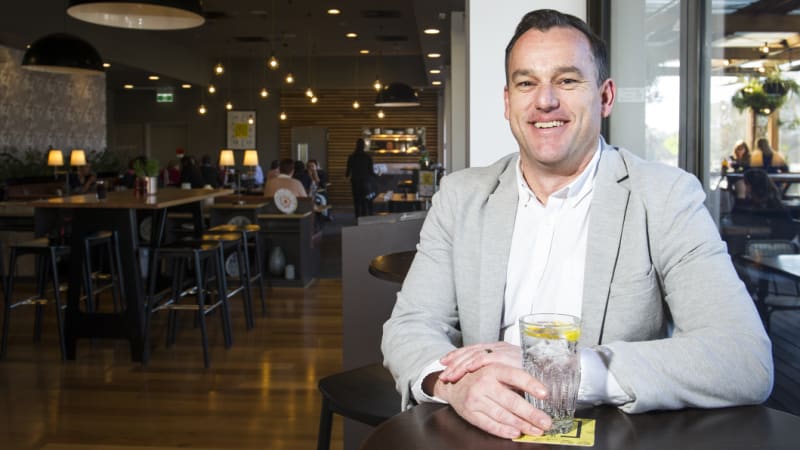 "When people knew why we were doing what we were doing, they were more than happy to participate," Mr Wagland said.
"Putting a straw into a drink is more a habit of tradition, and it's been easy to break. There wasn't a lot of kickback from guests."
Customers may be on board with getting rid of plastic straws, but disability groups have said the option needs to be available to people who rely on them on a daily basis, such as some with muscular dystrophy or cerebral palsy.
While straws made of paper, metal or bamboo are touted as replacements to plastic straws, the alternatives aren't able to be used in hot drinks or bend.
Mr Wagland said the only instance where plastic straws have been provided since the campaign started has been to people with disabilities.
"We do still keep plastic straws on hand for people who need them," he said.
"It's important to include all members of the community, and the straws are reserved for them."
It's estimated 10 million straws are used and thrown away in Australia every day.
Before the campaign, Mr Wagland said the restaurant was using a box of straws every month.
It's now expected to use less than a box over a year.
"I think it's a nice customer sentiment, and it's great to participate in an environmentally-friendly initiative," Mr Wagland said.
People With Disabilities ACT executive officer Robert Altmore said plastic straws should always be offered at cafes or restaurants to cater for people with disabilities.
"The ban on plastic straws has a significant impact for a small group of people with disabilities, in particular people who have difficulties swallowing and people with mobility or hand movements," Mr Altmore said.
"For these people, plastic straws are better because they are more rigid and more durable."
Sue Salthouse, Women With Disabilities ACT chair, said options should always be available for people who need straws.
"The needs of people with disabilities are too often completely overlooked, and that can lead to some individuals to jump to the conclusion that is is going to happen again in the matter of straws," Ms Salthouse said.
"Straw users will be reassured that the mainstream community is aware that there are some individuals who rely on using straws for drinking, and their needs taken into account."
A Community Services Directorate spokesman said the Straws Suck campaign took into account people with disabilities, and encouraged the use of bamboo or paper straws.