Salt & Straw opens new ice cream shop in downtown Burlingame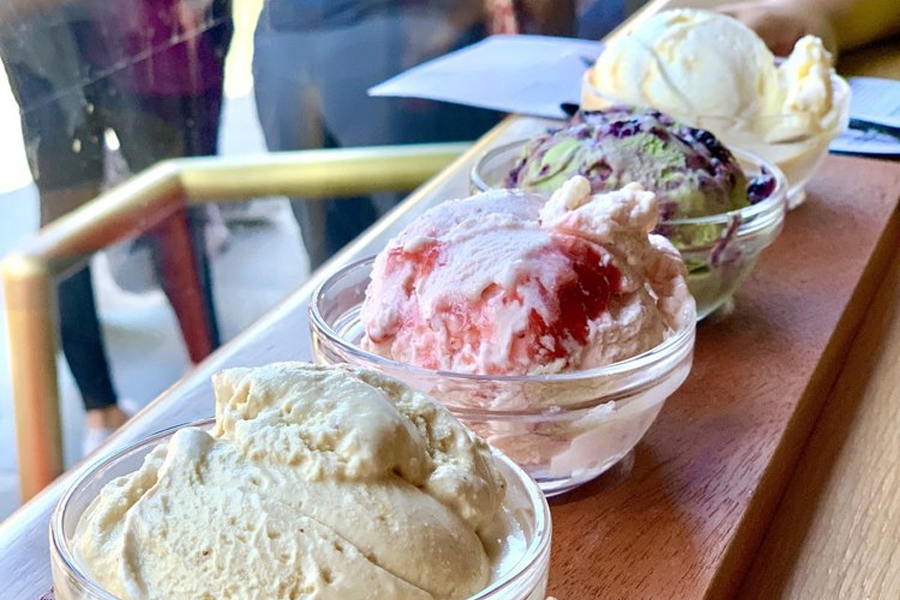 A new spot for ice cream has opened for business in the neighborhood. The newcomer, called Salt & Straw, is located downtown at 1309 Burlingame Ave.
The Portland-based business now has more than 15 locations, including two outposts in San Francisco. Known for creative and seasonally rotating flavors, look for options like chocolate gooey brownie, sea salt caramel, roasted strawberry tres leches, matcha and black raspberry, honey lavender and more.
Limited-edition flavors include Mummy's Pumpkin Spiced Potion and Dracula's Blood Pudding. Sundaes and floats are also on offer.
The fresh arrival has garnered rave reviews thus far, with a 4.5-star rating out of 23 reviews on Yelp.
William T., who reviewed the new shop on Oct. 9, wrote, "I love how the staff asks you what you would like to sample. I tried all five of the new October Halloween flavors. Mixture of crazy, odd and delicious ones. My favorite was The Great Candycopia: salted butterscotch with chunks of Twix, Reese's, Heath and Snickers all over."
Yelper Janice H. added, "Super excited to have Salt & Straw nearby! The flavors are always really exciting to try. I had the sea salt with caramel ribbons. It was delicious!"
Intrigued? Stop in to try it for yourself. Salt & Straw is open from 11 a.m.-11 p.m. daily.